Celebrating Lives, For Generations
If you're not satisfied, we're not satisfied
Our number one priority at ET Sheppard is to produce a memorial befitting the life it commemorates.  Whether you choose a simple elegant memorial from our Foundation Range or a selected design from our British Memorial Collection or even an individual Bespoke piece our knowledge, expertise and skills will guide you through all aspects of the work from the design to the installation and so to the aftercare of the stone.
"It is in our opinion a fitting tribute that of simplistic natural beauty. I am so pleased we found you – you have delivered care and support with every aspect to achieving the perfect memorial"
"E T Sheppard were able to produce what we wanted. We are all so very pleased with the end result. We have had many great comments about the ketchup bottle. It's just amazing. Thank you so much for all your help with the headstone."
" Thank you so much for the head stone that you and your colleagues have done for my Mum and Dad it is absolutely beautiful.  Stephanie and the rest of my family thank you and your colleagues – right from the start,  Angus and you have made this sad time a little bit easier.  Thank you both for all your honest advice in what could be a mine field of decisions.  I will highly recommend your company.  "
" Just a short note to say that everyone was delighted with the Uxbridge Library plaque and the Ruislip Manor and Northwood pavement plaques.  Please accept my thanks and pass thanks on to everyone involved at A F Jones who assisted me so promptly and professionally so that we could get these made, delivered and, in the case of the Library Plaque, installed in time for the unveilings and openings! "
" On behalf of the Regimental Trustees, I am very happy with the professional result. Thank you. "
" Many thanks for your kindness and consideration during a difficult time. The memorial stone is superb. "
" All the family are very pleased with the final result and good service, that was professional and friendly. I would recommend you."
" I choose E T Sheppard because I have used you in the past. On Bank holiday Monday, I called round to the churchyard. What a lovely surprise. Mum and Dad's memorial looks lovely. Thank you so much. It looks like new."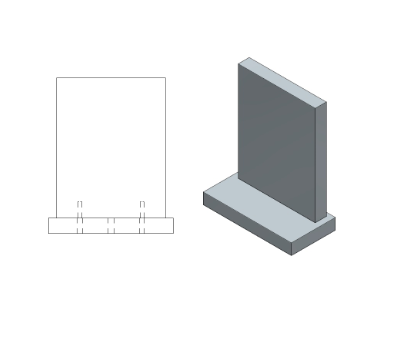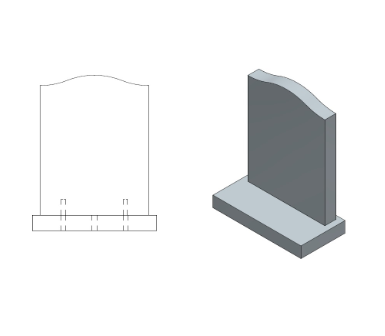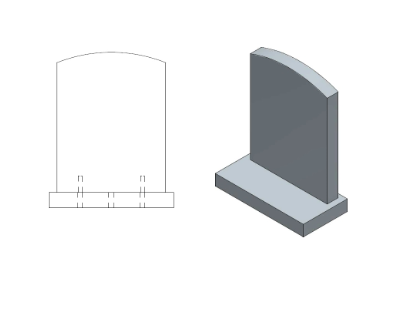 Our base collection featuring Headstone and Base Lawn memorial in a choice of 4 shapes and 5 stones, both traditional honed or polished granite and two beautiful British Stones.
The British Memorial Collection
E T Sheppard together with A F Jones launched this collection in 2015. It offers a wide selection of quality traditional and modern designed memorials.
Bespoke memorials custom made to order designed created and crafted to meet your specific and individual needs.
Our 50 Year Guarantee
E T SHEPPARD guarantees subject to the conditions stated below, that should any memorial supplied by the said firm prove to be faulty in workmanship or material within 50 years of it being fixed, the memorial will be made good, or if this is not possible, replaced without any cost to the purchaser.   read more