Five Generations of Stonemasonry
E T Sheppard in Henley was bought in 1944 by Alan Jones, who was at the time, the third generation owner of A F Jones Stone Masons, in Reading. Based in Henley-on-Thames, the family run business (sister company to A.F.Jones Stone Masons in Reading) has served the people of Oxfordshire, Berkshire and Buckinghamshire for five generations, offering a personal, sympathetic and highly professional service.
Recognising the intricate skill and precise craftsmanship required in monumental masonry, E T Sheppard became the sister company, to create a dedicated workshop, offering clients an unusual service, where stones were cut and crafted by the same organisation.
Commitment to Quality
Angus Jones, the fifth generation owner continues the family business, upholding A F Jones and E T Sheppard's commitment to quality and craftsmanship.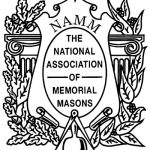 Knowledge & Expertise
E T Sheppard is an Accredited member of the National Association of Memorial Masons
Trusted service and craft ability assured
The promotion of the memorial masonry craft and the raising of standards of workmanship and service has been the constant aim of the National Association of Memorial Masons since its formation in 1907. As the organisation representing the craft memorial mason the association has over the years taken on new roles in addition to its main function as a trade association. NAMM is nationally recognised as the trusted consultative body on memorial masonry matters, is an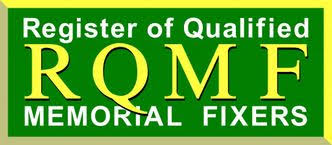 overseer of the voluntary regulation of memorial masons and one of the major training providers to both the trade and burial authority personnel. Standards such as the NAMM Code of Working Practice and memorial fixings test data have been accepted as the National Industry Standard since 1996 and incorporated into BS8415 since its conception 2005.
NAMM administers a registration scheme (RQMF) for memorial fixers/installers/erectors and memorial mason businesses. All those registered are required to comply with industry standards of memorial fixing in accordance with the current NAMM Code of Working Practice and British Standard BS8415.
RQMF Benefits for Burial Authorities/Dioceses
GDPR Compliant.
No registration or administration cost to the authority.
A single national database of certified memorial fixers administered by NAMM.
Memorial fixers current public liability and business insurance status are centrally verified.
Compliance with NAMM Code of Working Practice and BS8415 required.
Full time RQMF administrator.
Spot checks and inspections by City & Guilds Assessors.
Prompt action against non-compliance with CoWP and BS8415.
Disciplinary panel of independent assessors – no cost to the authority.
Free NAMM Code of Working Practice and BS8415 updates.
Interactive website.
Free Technical support and guidance.
RQMF Benefits to memorial fixers
Simple, cost-effective registration.
All nationally accredited qualifications recognised.
Full time RQMF administrator.
NAMM Code of Working Practice assures BS8415 compliance.
Trusted Administration by NAMM the only national trade association for memorial masons.
Independent Appeals panel in Disciplinary cases.
Technical guidance and support always available.