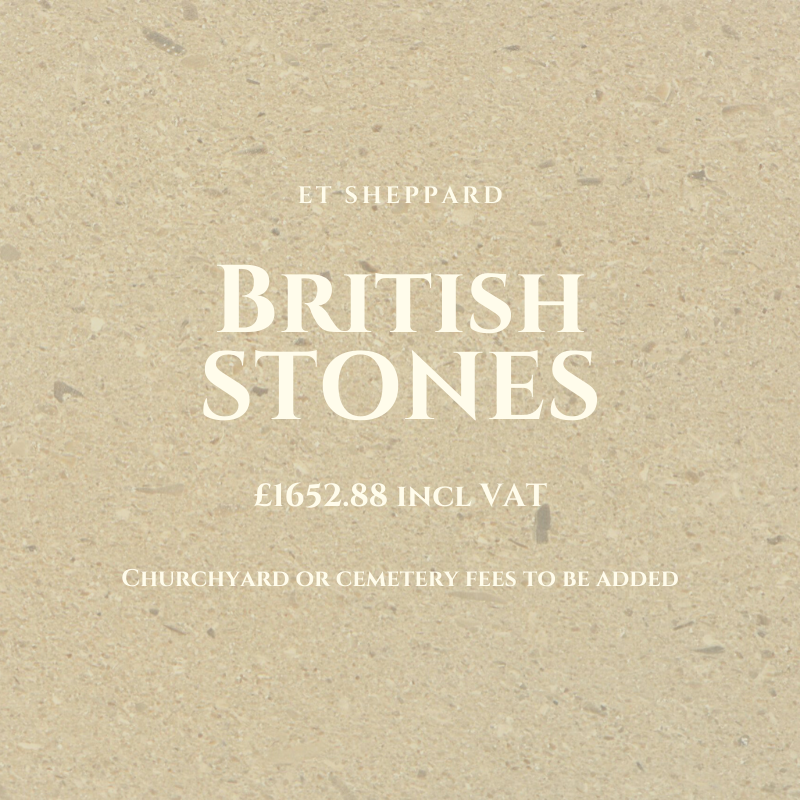 Traditional Honed or Polished Granite and two beautiful British Stones
Standard size Headstone of 2'3 x 1'9" x 3" and Base 2' x 1' x 3"
80 letters sandblasted on granites and machine v-cut on the Portland or York including a choice of 5 lettering fonts
·   Bellini for ETS       ·  Times New Roman     ·  Times New Roman Bold     ·  Book Antiqua    ·  Verdana
The option with or without one vase hole and container in the base
To include local Fixing and NAMM Approved Anchor System plus Foundation Base
All to conform to the NAMM Code of Practice BS8415 2018
Fonts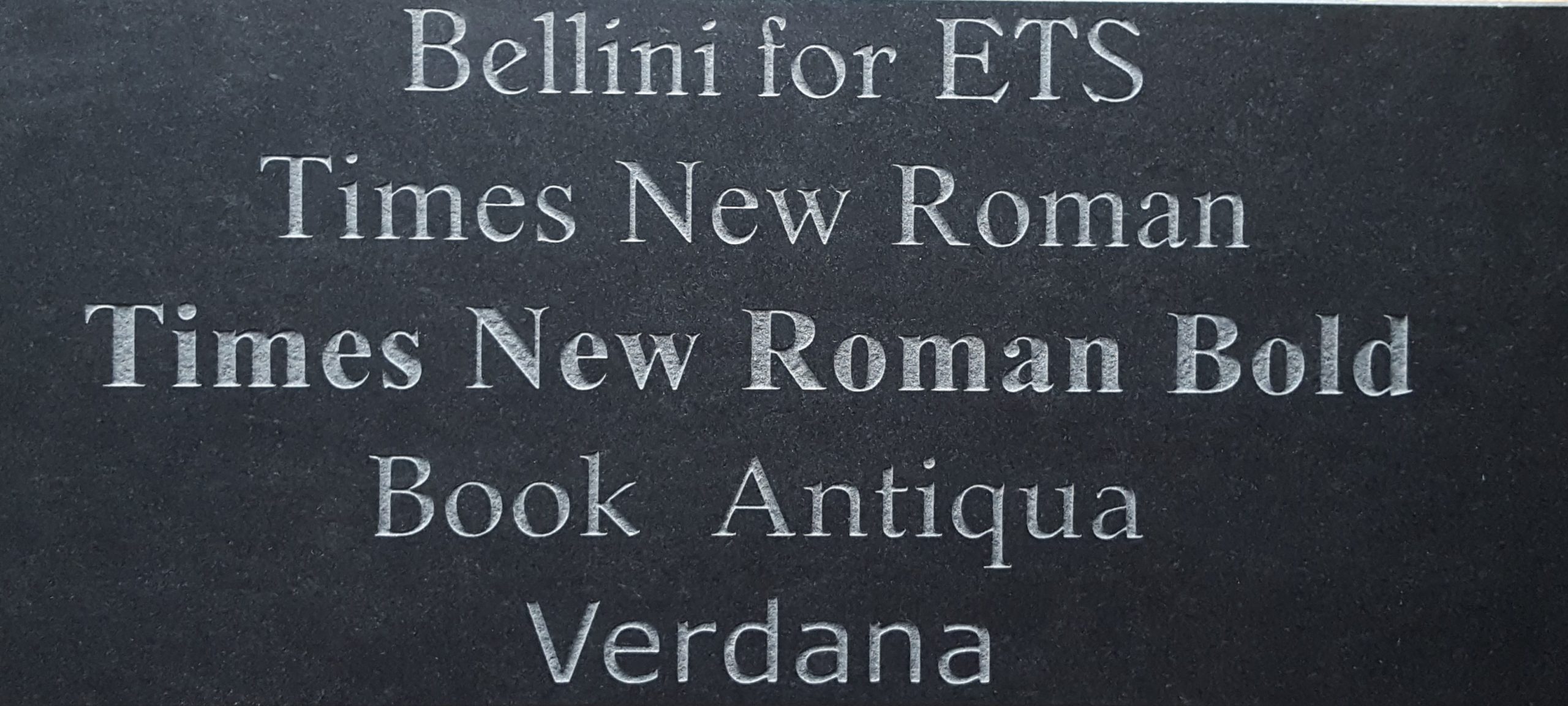 One scaled Inscription Proof is included in the cost
All additional letters are charged at £2.50 + VAT and £4.00 + VAT
Added extras are available POA e.g. Sandblasted designs on the granites and Carvings on the British Stones
Stones
York Stone
A sandstone from Yorkshire, characterised by its plain brown and occasional black fleck.
Portland Stone
A limestone taken from the Jurassic coastline. It is used to produce the majority of war graves, including the cenotaph. It has minor shell content which varies slightly from block to block.
Granite
Granite forms from the slow crystallization of magma below the Earth's surface. Composed mainly of quartz and feldspar with minor amounts of mica, amphiboles and other minerals.
Being one of the most beautiful and durable natural stones, granite is a popular choice for making headstones.